If you would like to manage your spending, we have the tools for you. Using our deposit limit tool, you can set daily, weekly, and monthly deposit limits. An increase in deposit limits will take 24 hours to kick in, whereas a decrease in your deposit limit will reflect immediately.
Go to your profile
Click on safer gambling > deposit limits
Enter your new deposit limit
Click update to confirm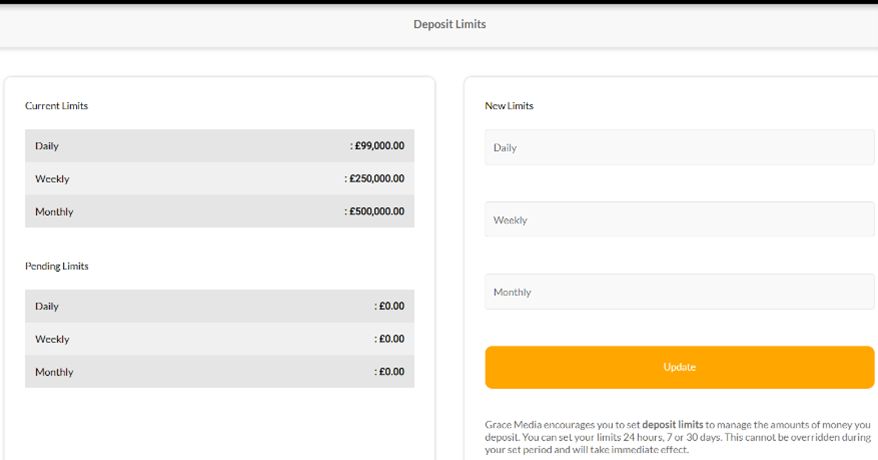 Please note – Deposit limits can also be set by our team upon reviewing your documents. This limit is effective immediately and is designed to ensure gambling remains an enjoyable and affordable activity.
We will happily consider increasing this limit for you; however, we do require some documents for us to do so. These are:
Most recent 3 months' payslips, P60 or self-assessment tax return
- ID, (Passport, Driving Licence, etc) and proof of address, this can be utility bills dated within the last 3 months.